And I Thought My Hooded Sweatshirt Was Bad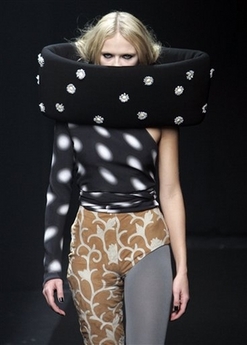 I don't care who you are, stuffing your head through a cat bed does not equal fashion.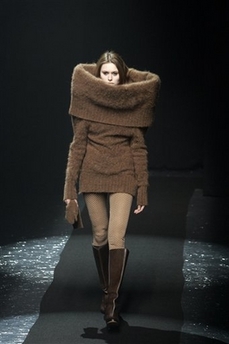 I repeat, a cat bed around the neck is NOT a fashion statement.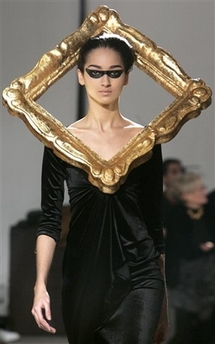 Okay, seriously, even the model looks like she can't believe what she's wearing.
Posted by Ryan at February 27, 2008 10:44 AM | TrackBack