One Way Ticket To Heck
Shit but this makes me laugh, and I can't for the life of me figure out why: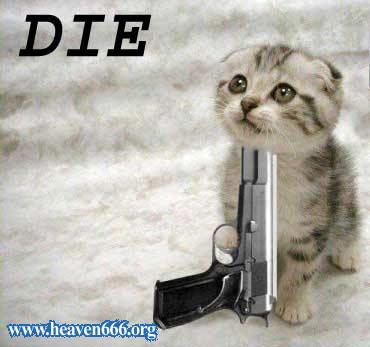 I've even come up with a name for the kitty. You wanna hear it? Do you really? Okay. . .
Cat Cobain.
UPDATE: Cats, of course, can always fight back against such injustices.
Posted by Ryan at August 17, 2004 03:12 PM