Going to Hell, but Whatever
Yesterday, the wife and I were out on a walk, when we happened upon the following scene, which I felt compelled to take a picture of with my cell phone. I'm assuming the cat was probably hit by a car, and then somebody came along and moved it to the side of the road and placed it on the plastic mat.
But, man, whoever put the "CAT" glove near its head; that shit had the two of us laughing for the next three hours.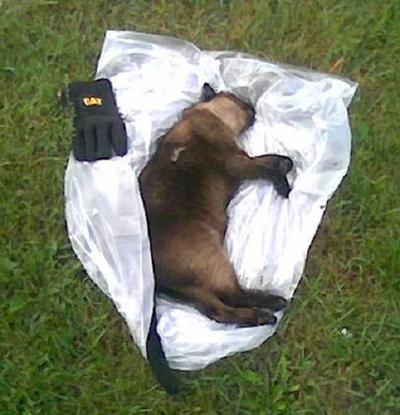 Posted by Ryan at September 29, 2008 08:05 AM | TrackBack