I Hear Dead People. . .
I swear to God and sunny Jesus that, even if I live to be 127 years old, audio and video tapes will still be released by Osama bin Laden. The man is the Elvis of the Middle East.
UPDATE: Okay, upon further review, he's more like the Obi-Wan Kenobi of the Middle East.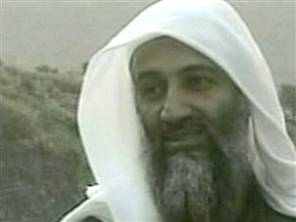 Posted by Ryan at January 19, 2006 02:24 PM | TrackBack