Forged Soldiers? Soldier-Gate?
Iraq militants claim to kidnap U.S. soldier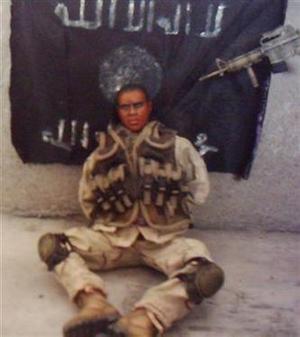 The figure in the photo appeared stiff and expressionless. The photo's authenticity could not be confirmed.
A gun barrel was pointed at his head, and behind him on the wall is a black banner emblazoned with the Islamic profession of faith, "There is no god but God and Muhammad is His prophet."
NBC News counterterrorism analyst Evan Kohlman said some details in the picture appear to be doctored.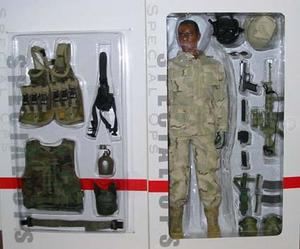 Threatened by his own tiny toy weapon. That's gotta suck!
"God willing, we will behead him if our female and male prisoners are not released from U.S. prisons within the maximum period of 72 hours from the time this statement has been released," the statement said.
Oh, noooooooooooo!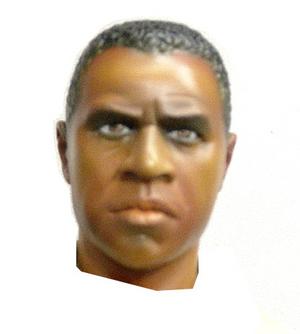 This just cracks my shit right up.
UPDATE: Great commentary going on about this over at Fark.
Posted by Ryan at February 1, 2005 02:55 PM