Back then, gay meant happy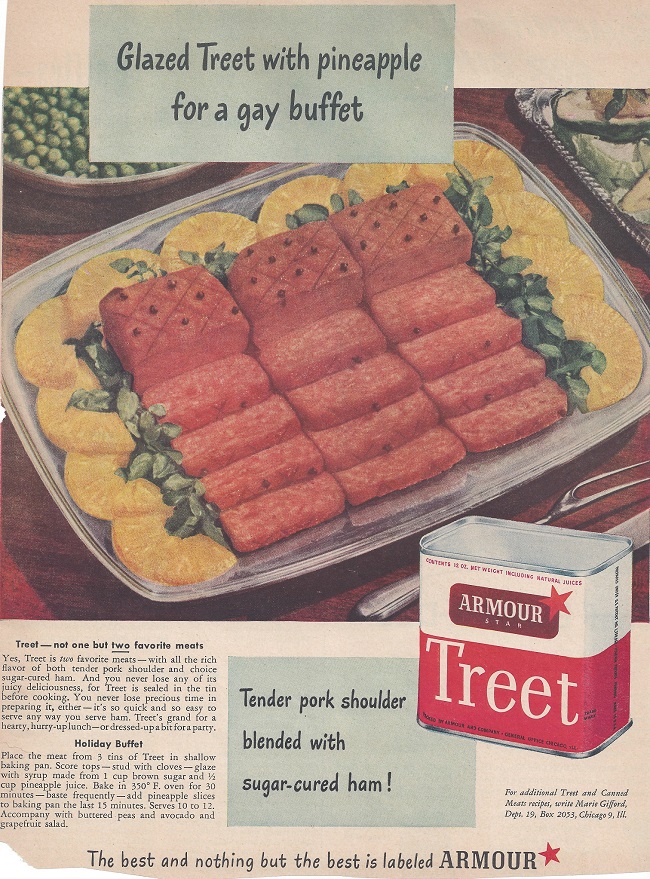 Let's get the low hanging fruit out of the way first: GAY BUFFET!
*ahem* There's ARMOUR again. You have to appreciate the irony of them naming their dog food "Dash" and their human food "Treet." I'm sure they weren't processed in the same mixing drum or anything like that. . .
Posted by Ryan at September 9, 2013 11:02 AM | TrackBack