How Was Babby Formed?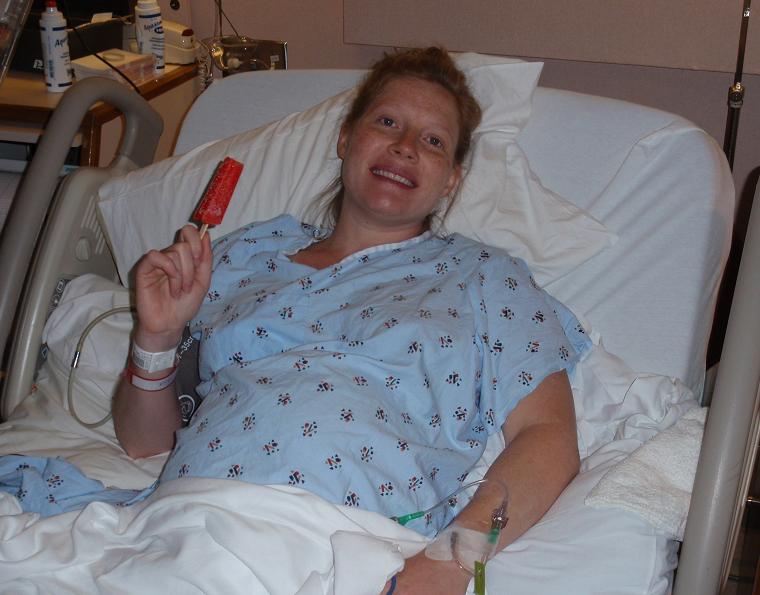 Here was my wife, early on Wednesday night, Sept. 16, all smiles and popsicles in bed. About 45+ hours of labor from the time this picture was taken, things were considerably different. The mothers get the most attention, obviously, but still: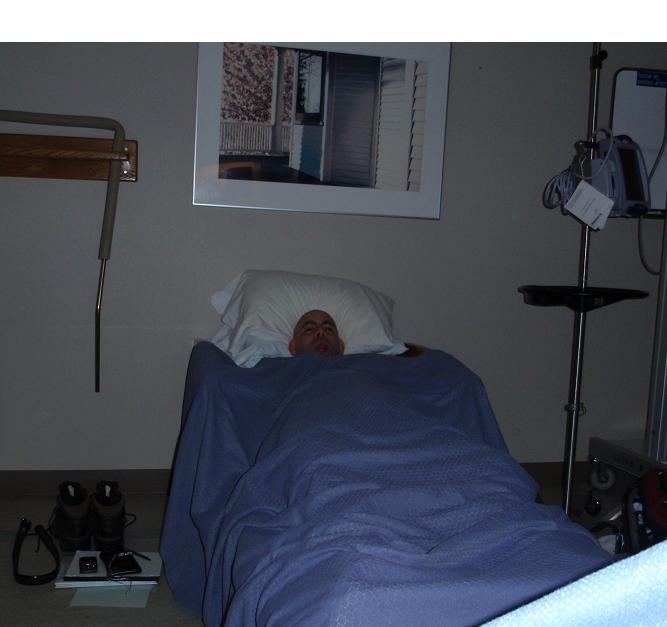 Believe it or not, the "bed" I got to sleep in in the family neo-natal room was even worse. I'm going to have back pain for about a month.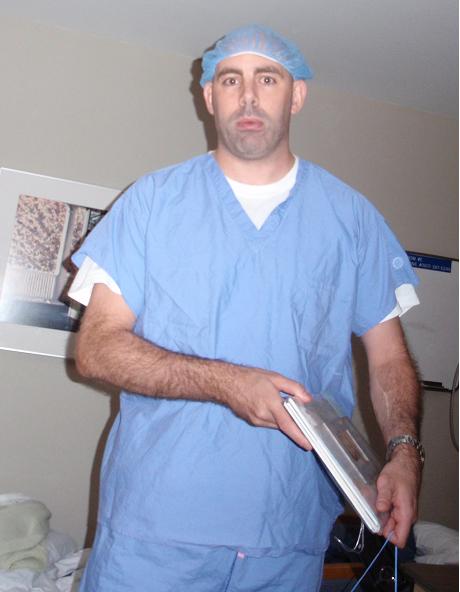 Here I am, the aspiring medical student, off to learn the anatomical wonders of the human body. Okay, no, actually, here I am, the terrified father-to-be, dressed in scrubs in preparation for my wife's c-section after nearly 50 hours of labor.
Warning: The following video shows actual footage of my son being brought into this world through an incision in my wife's abdomen; the squeamish may not apply:
Following the extrication of my 8 lb. 15 oz. son from the womb by non-vaginal conveyance at 9:28 p.m. on 9/18/09, I stood helplessly by as the doctors worked to stabilize life into the body of my mildly shocked son. The following video is remarkable in that I was able to keep such a steady camera hand while in the back of my mind I was seriously wondering if I was witnessing the precious few minutes of my son's life ebb away. It was made all the more jarring by all the alarms and signals towards the end that had my heart practically thumping out of my throat: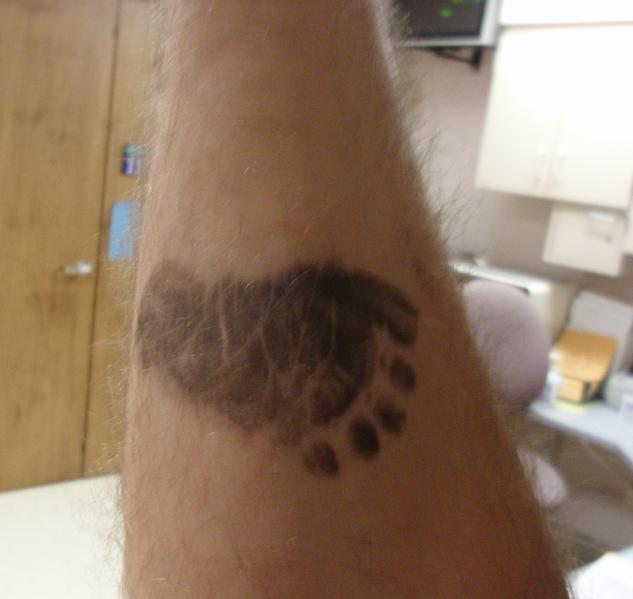 All turned out well, however, once the doctors got Aiden breathing and crying (an act he's excelled at ever since). So, the time had arrived to have some fun, including getting my son's footprint stamped on my forearm.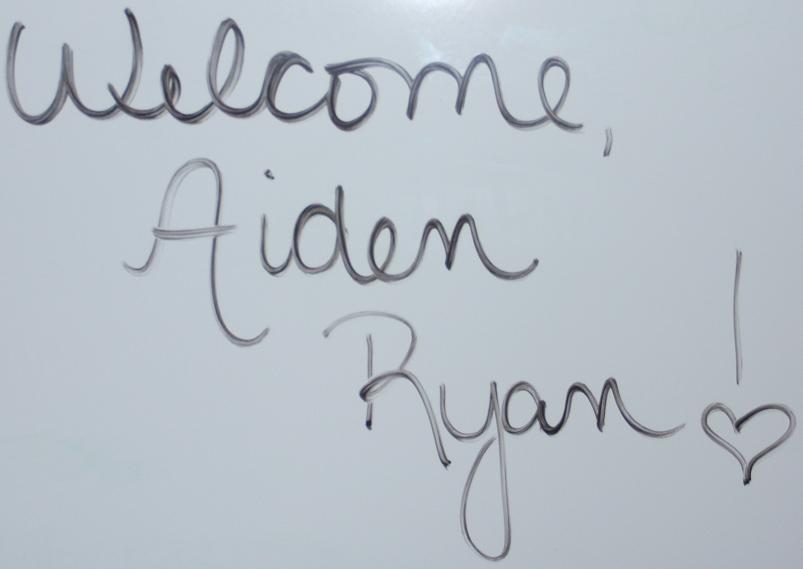 So, without further narration, here's my boy, Aiden Ryan Rhodes! He's pretty much awesome. . .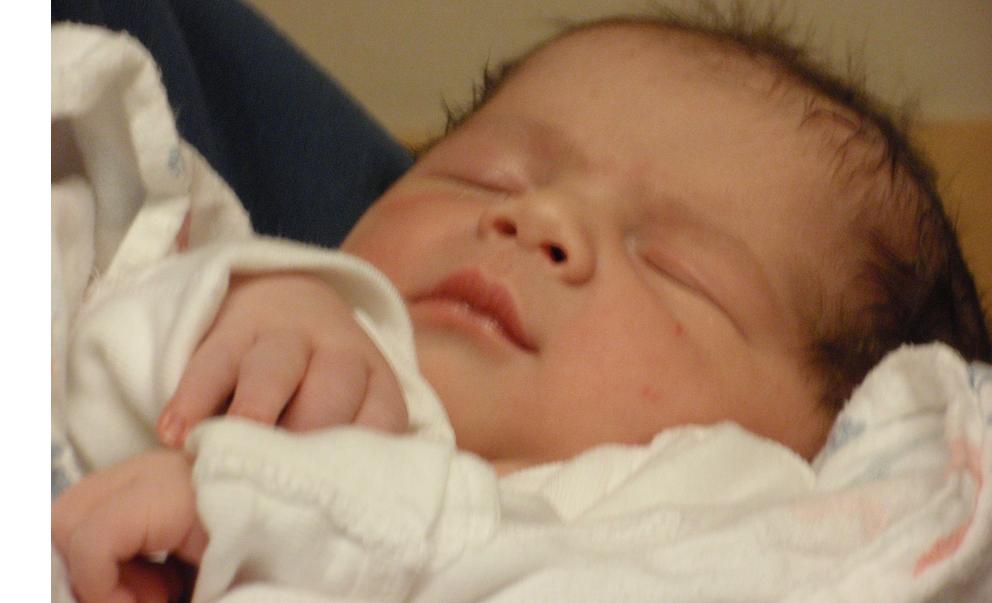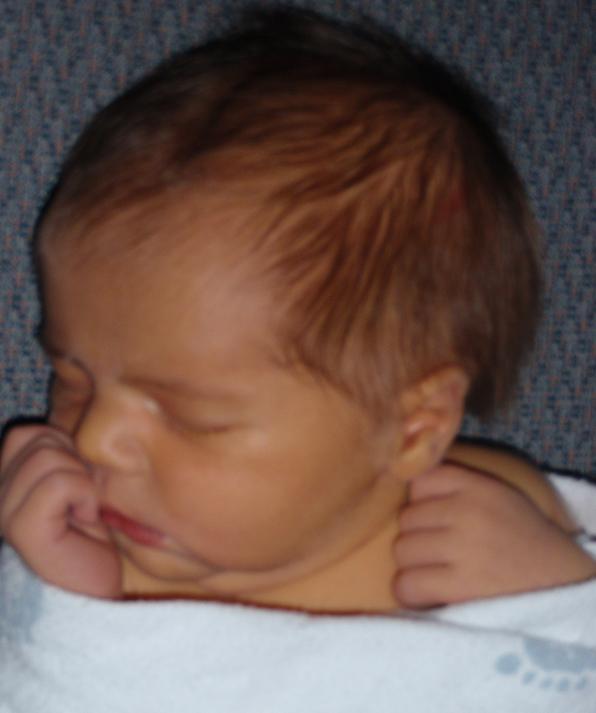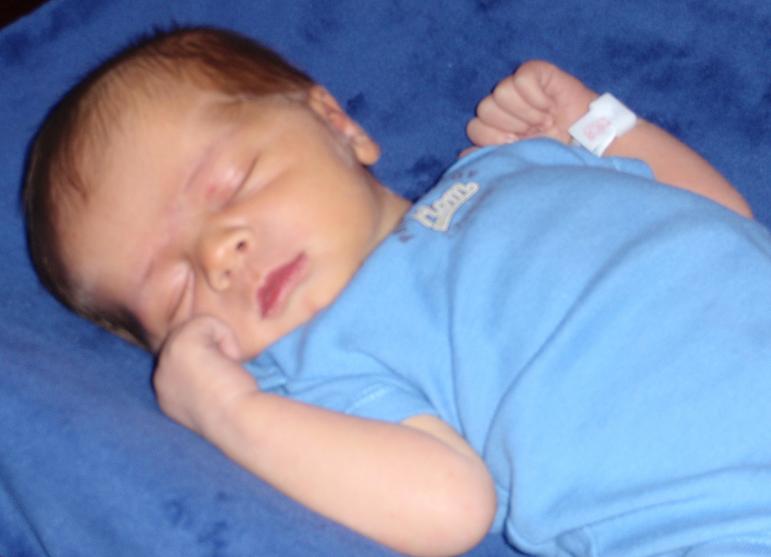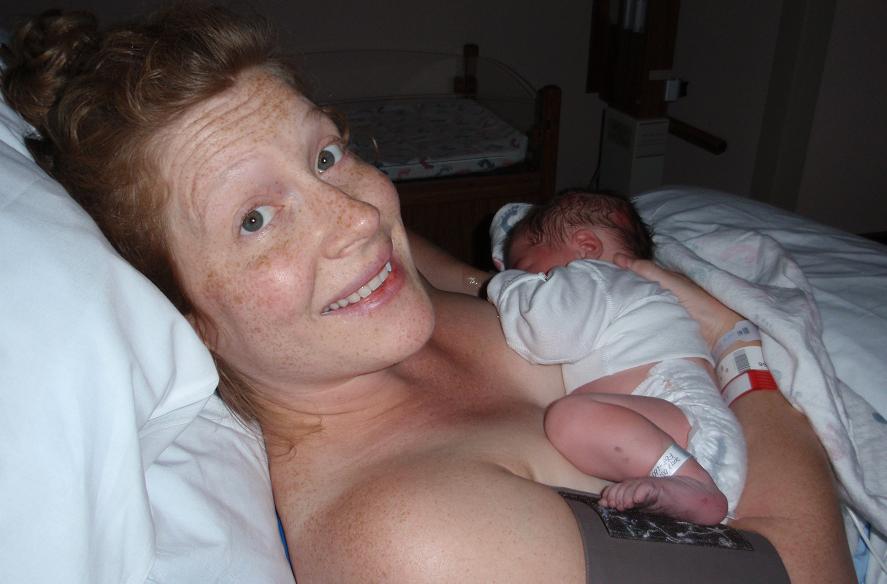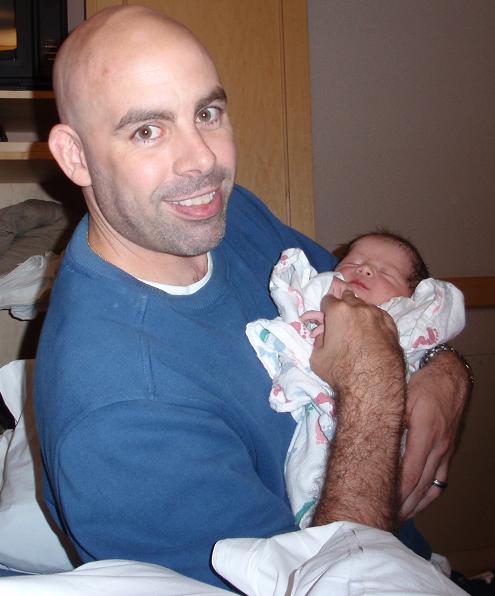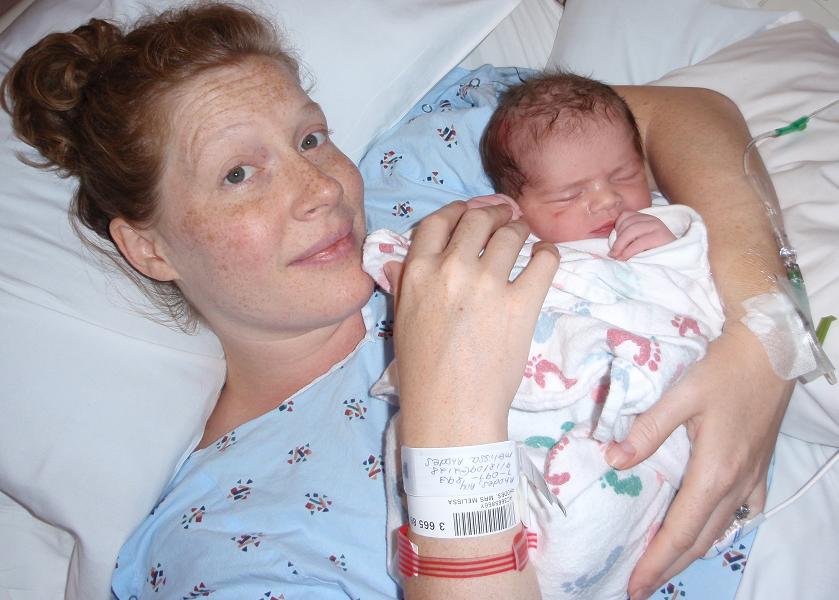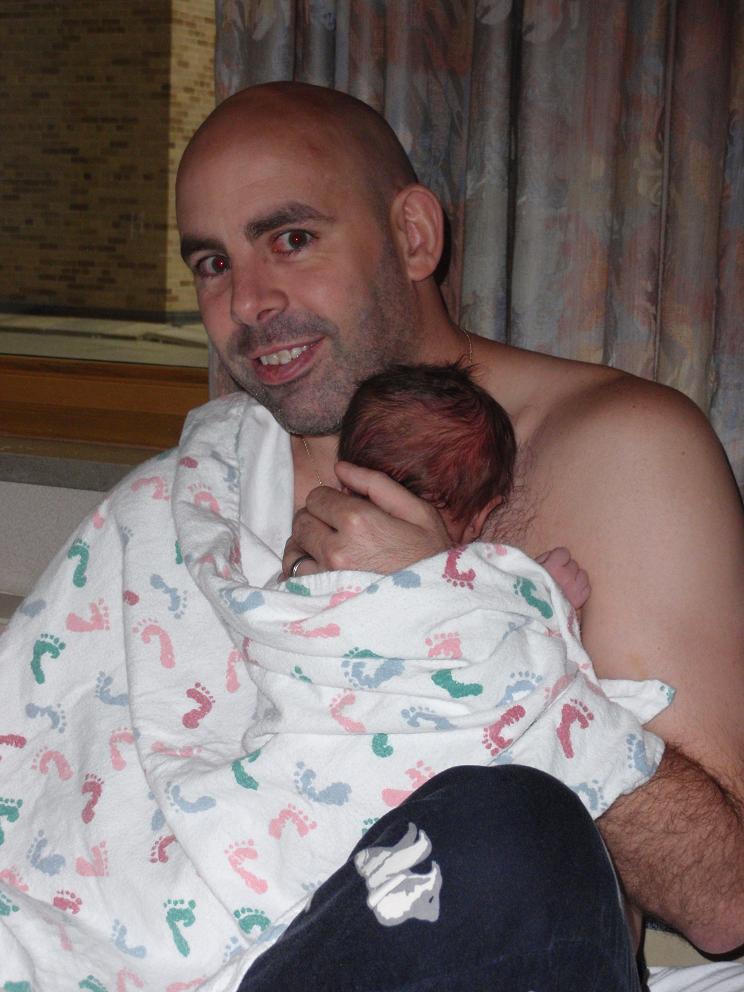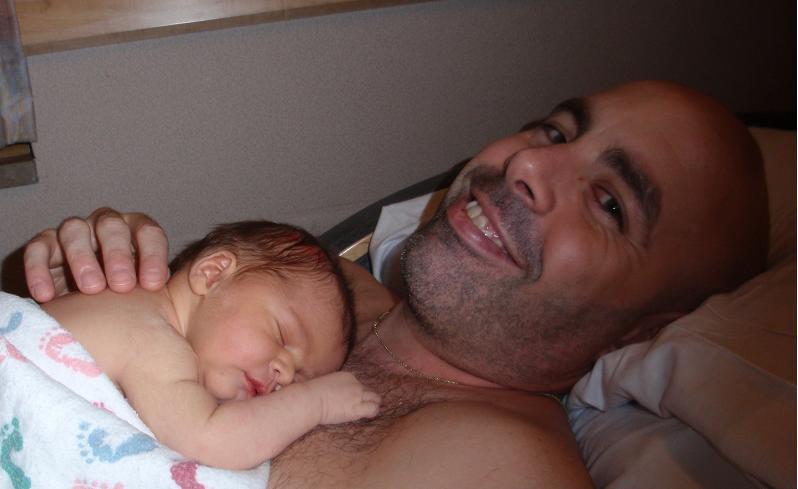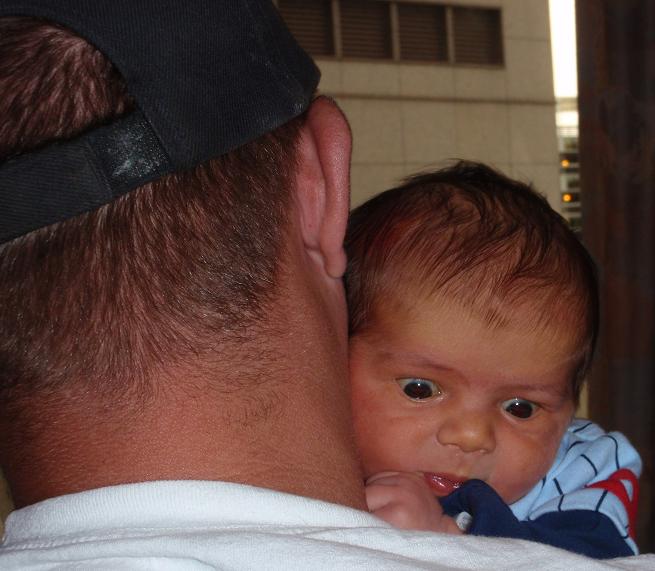 Posted by Ryan at September 22, 2009 09:31 PM | TrackBack