My flexibility. Let me show you it.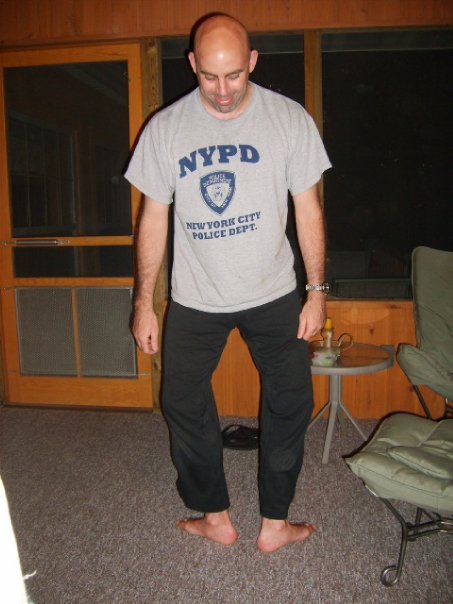 UPDATE: It has been insinuated this image has been PhotoShopped. I can assure you it has not been re-touched in any way. This was taken back in July at a friend's cabin up North. There were witnesses. This is one of my creepy, but entirely useless human tricks. I can also still put my feet behind my head, although it's not nearly as easy to do that as it used to be.
ANOTHER UPDATE: Okay, so there's apparently lingering doubt about my actual ability to "walk backwards." I don't know if this will sway the doubters, but the wife snapped this today.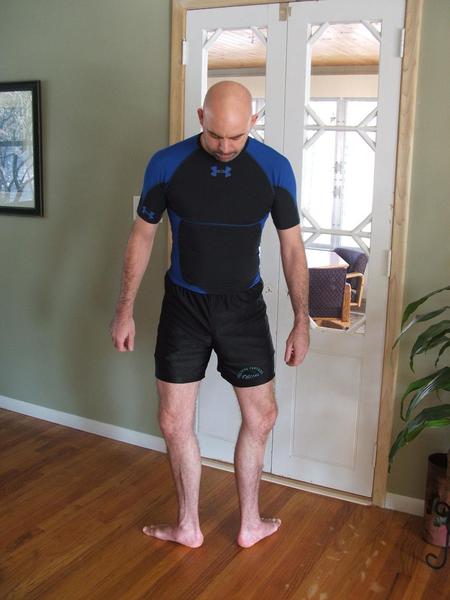 Posted by Ryan at November 20, 2008 11:02 AM | TrackBack