That New Candidate Smell
Far be it for me to jump on any old bandwagon and rain ridicule on something that basically ridicules itself by default. . . but: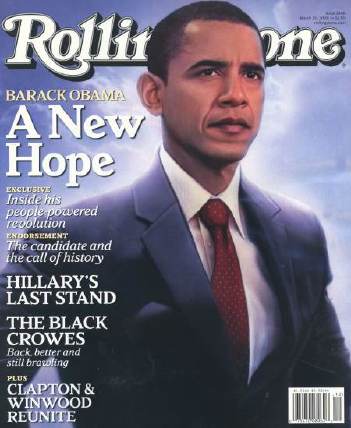 Yes, yes, staring resolutely forward into an audaciously hopeful future, as the aromatic tendrils of "Sex Panther" radiate off your newly-purchased and freshly-pressed Men's Wearhouse suit.
Rolling Stone. . . 60 percent of the time, it's quality journalism every time.
DISCLOSURE: Just so you know, I hated the movie "Anchorman." I seriously considered walking out of the theater while watching that steaming pile of cinematic hobo vomit. Still, some scenes stick with you, even from the world's worst movies, and the "Sex Panther" scene was one such anomaly. I'm not saying it was a particularly funny scene, but the idea of a cologne called "Sex Panther," made with bits of real panther--so you know it's good--just kind of has an eternal quality to it that you shouldn't feel ashamed to reference.
Posted by Ryan at March 13, 2008 08:28 AM | TrackBack