My Own Personal Islamic Cartoon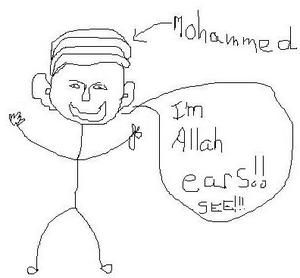 UPDATE: To the e-mailer who stated simply: "Worst. Stickman. Ever.," I can only say that I'm a really sucky artist, and that Microsoft Paint doesn't exactly work in my favor in that regard. I realize turbans aren't supposed to resemble a stack of pancakes. . .
ANOTHER UPDATE: A couple of ACTUAL cartoons that made me laugh.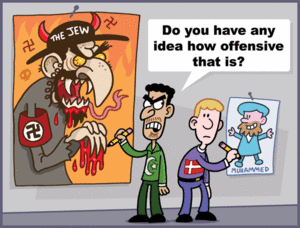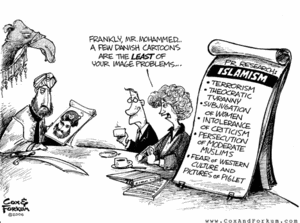 Of course, my house will probably be torched to the ground when I get home tonight, but I just can't help myself when it comes to freedom of speech.
Posted by Ryan at February 6, 2006 09:17 AM | TrackBack