Most. Unfortunate. Logo. Ever.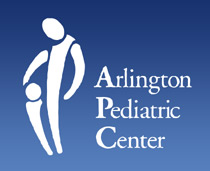 UPDATE: Heh. They took the logo off their Web Page. I wonder why? It's still above the entrance to their facility, apparently. I wonder how long that will last.
ANOTHER UPDATE: Now the whole Web site is down, but you can still do a Google search to find information about the Pediatric Center, and pictures of the logo can still located. I suspect they're in the midst of a logo redesign. If not, they should be.
For those suspecting the logo is a hoax, there's also this.
Posted by Ryan at March 25, 2005 10:57 AM