Penny For Your Thoughts
Today's Bleat by James Lileks prompted my brain to go skipping down memory lane, and not just because Lileks incorrectly called a half-dollar a quarter, which I e-mailed him about in order to chastise the otherwise fine writer.
I collected coins in my youth, and it was a hobby that, for a time, basically defined my existence. It was the last of a string of collection hobbies that included, in order, Star Wars figures, transformers, dirty magazines and coins. Actually, I resumed my collection of dirty magazines in college but, by that time, it was just a matter of getting a subscription instead of the stealthy pilfering from my father's and brother's concealed horde.
Anyway.
I can't really remember why I ended up becoming so embroiled in coin collecting, but I do remember why I started. I recall stumbling across an abandoned penny collection that my brother had attempted at some point. For the most part, the collection consisted of your standard issue pennies, but tucked within was something that was totally alien to me:

It was a typical penny on the front, but the back was completely different from what I was familiar with. That fascinated me. I never put much thought into money. I had always just gotten a little allowance, which I promptly spent on caps, which I detonated with a hammer and pretty much caused my ears to ring for three straight hours. That was the extent to which I pondered currency.
The realization that the money of yesteryear didn't resemble the money of the current day had never really occurred to me. For the first time in my life, I felt a strange connection to history. If you asked me today what the date was stamped on that wheat penny, I honestly couldn't tell you, but it was the realization that the penny had far outlived me that was the most important thing.
I started combing through loose change around the house, hoping to find other wheat pennies, and I eventually found one. I was so excited, I had to show my Mom. And that's when Mom showed me her little coin collection, which consisted of: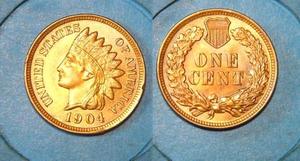 and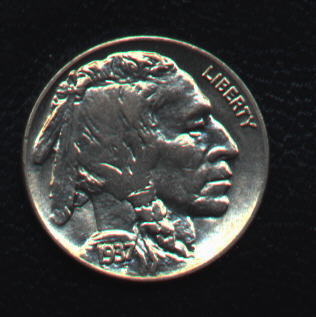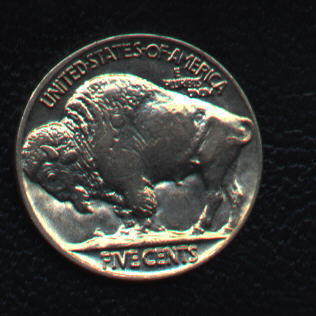 and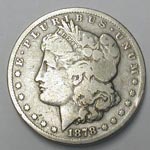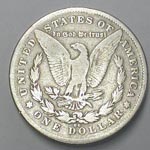 Now, remember, my socks had been sufficiently blown off by a mere wheat penny. By unveiling her little collection to me, my mother had, by all accounts, transformed me into a numismatic lunatic. I was hooked. Of course, it didn't help matters that my Mom had found the Indian head penny upstairs when my parents were putting in new carpet. It took all she had to convince me not to rip up the carpet in my bedroom in the off chance I'd find another penny.
Over the years, I built up a substantial collection and, if I were to sell it today, I think it's a pretty safe bet it would be worth over $7,000. Even though I haven't laid eyes on the collection in about ten years, and it lays quietly in a safety deposit box at my hometown bank.
And, to this day, whenever I get a handful of change at a convenience store, I automatically scan the coins for rarities. I still find a wheat penny, from time to time.
UPDATE: And, no, those aren't the "actual" coins from my youth, they're just examples pulled randomly off the Web.
Posted by Ryan at August 4, 2004 11:43 AM