Talking Out Of My Ass
Last night, I received yet another e-mail from some disgruntled blog reader who insists I habitually am "talking out of my ass."
Now, I won't go into lengthy detail as to why said e-mailer believes my posterior orifice is the medium through which I do most of my verbal correspondence but, suffice it to say, they apparently took most umbrage with my political leanings.
I was going to respond to the e-mail personally, but then I got to thinking: "What if I really do talk out of my ass? What if my ass does all my thinking for me, and I simply don't realize it?"
So, I decided to sit down and have a heart to heart discussion with my ass. But, then I realized I couldn't sit down and talk with my ass at the same time, because then my ass sounded all muffled. So, I stood up, instead, to conduct the interview. Soooooooo. . .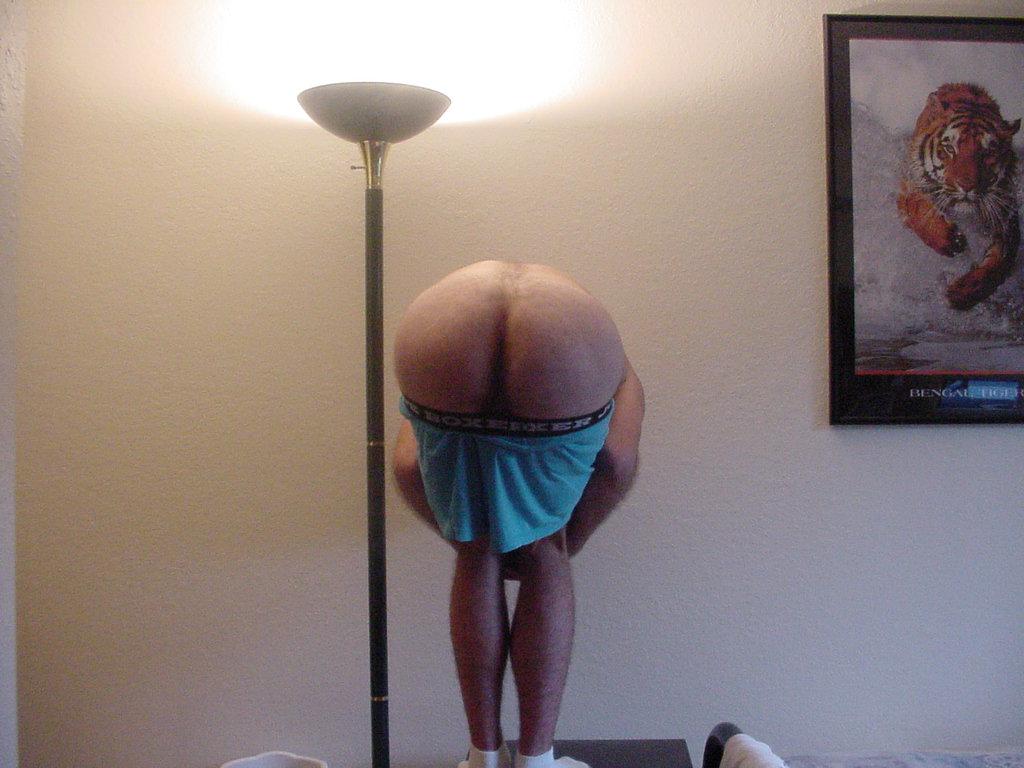 ME: Hello, ass, thanks for taking the time to talk with me today.
ASS: Oh, no problem. I'm happy to be here.
ME: So, last night, I got this e-mail from some person who thinks, when it comes to politics, I'm talking out of my ass. Care to comment?
ASS: Well, I need specifics here. I'm not a mind-reader.
ME: Of course. Well, basically, they said I (and by extension, you, my ass, I guess) was a weak-minded fool for taking the terrorism threat as seriously as I do. They said it was ridiculous for me to think the war on terror was really legitimate seeing as how 9/11 was perpetrated by 19 individuals with box-cutters almost three years ago. That doesn't constitute an army, they said.
ASS: Ah, interesting. Well, not to invoke a slippery slope argument or anything, but what number, specifically, constitutes an "army?" If a terrorist cell consisted of 130 individuals, for example, would that be enough to constitute an army? I mean, it's still way small compared to an actual standing military of a recognized nation, but at what point do you acquiesce and say "gee, that operation sure had all the hallmarks of a military operation to me."
ME: I tend to agree. Anyway, then this e-mailer went off on another tangent, saying that my chances of being killed by a terrorist act were less than me dying in a car accident and, therefore, I'm exaggerating the threat.
ASS: Huh. Fascinating. Except that your car isn't conspiring to acquire nuclear weapons. Look, no, you as an individual are not all that likely to be killed in a terrorist attack. Chances are pretty slim, actually. But that doesn't mean the threat isn't there. It's a matter of how you choose to respond to that threat. The thing about terrorism is that, today, it can mean 19 whackos with box cutters, but tomorrow it could could mean 19 whackos with dirty bombs and anthrax. A car accident will always be a car accident, but terrorism is a fluid and evolutionary thing. Is the e-mailer really content to sit back and wait for the next terror evolution to take place in favor of addressing social security instead?
ME: You're a wise ass. Anyway, in the e-mailer's lengthy and basically unfocused assault, they said that invading Afghanistan and Iraq led to more terrorist enrollment, not less, and that it just fuelled hatred even more.
ASS: I like that. It's cute, almost as if there's a terror clerk, with a pen and paper, tallying the number of terrorists out in the world today versus the number there were on Sept. 10, 2001. Look, on 9/11, 19 fanatics were able to bring down four airplanes, two buildings, part of the heart of America's military-industrial complex, and kill 3,000 people. That's a lot of hate being released there. And we're supposed to believe there's more hate to be fuelled by going after it? What the hell? In three years, we've disposed of two despotic regimes that were an embarrassment to the human species and chased terrorists from their cozy training camps into the mountains and into cesspools like Fallujah where the local populace is ratting them out. Damn us for fuelling such hate!
ME: I suppose. But, as the e-mailer stated, it's just a matter of time before the terrorists strike again, thanks to our heavy hand in the Middle East over the past few years.
ASS: Oh, and I suppose no such attacks would have been forthcoming if we had just licked our wounds and moved on after 9/11? You know, there's nothing that invites an ass kicking more than someone who doesn't do a damned thing after getting their ass kicked. Trust me. I'm an ass, so I know these things. It's a nice thought, turning the other cheek and all that. But, you know what? Eventually, you run out of cheeks to turn. Personally, I thought the last cheek was turned after the two embassy bombings, but what the hell do I know?
ME: Well, thanks for taking the time to talk with me today, Ass. It's always a pleasure.
ASS: Thanks. Now shave me.
Posted by Ryan at July 16, 2004 11:35 AM